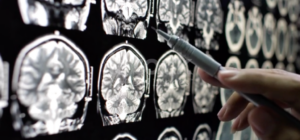 PharmaKure Announces Successful Scientific Advice Meeting with the MHRA.
In January 2023 PharmaKure had a scientific advice meeting with the UK Medicines and Healthcare products Regulatory Agency (MHRA) to discuss PharmaKure's Alzheimer's drug candidate, PK051. The meeting considered non-clinical and clinical data and justifications relevant to the commencement of human trials with PK051, including the protocol for the Phase 2a multiple ascending dose, safety and tolerability study. The MHRA concluded that this was sufficient for the Clinical Trial Application (CTA) submission. The MHRA meeting also provided an opportunity for the Company to outline its development plans for PK051.
PK051 is a combined drug that disaggregates amyloid-b proteins.  There is increasing scientific acceptance that overproduction and/or deposition of amyloid-b is the initial event in Alzheimer's disease (AD) pathology.
PharmaKure anticipates it will submit a CTA to the MHRA, for a combined regulatory and ethical review, in which formal authorisation will be sought from the MHRA and its UK ethics committee, to conduct the proposed clinical trial. This will be conditional upon satisfactory review and evaluation of the information submitted by PharmaKure in the CTA. Submission of the CTA application is planned for March 2023.
Contingent upon MHRA approval of the CTA, PharmaKure expects to conduct its Phase 2a clinical trial in 2023. Following successful completion of the trial, PharmaKure plans to move forward with trials in patients with AD in a Phase 2b proof of concept study to gather data necessary for demonstrating efficacy and safety and market authorisation.  PharmaKure's plans are to bring to the market effective disease modifying therapeutics in AD by combining its lead drug candidate PK051 with an early detection of disease related biomarker assays ( the ALZmetrixTM companion diagnostic).
Dr Bob Smith, PharmaKure, Clinical Director said: "We are pleased with the green light from the MHRA to submit a CTA.  The Company is now well positioned to advance towards its clinical trial programme that is essential to market authorisation".
About PharmaKure:
 PharmaKure is a UK based pharmaceutical company, spun out from the University of Manchester. The Company is actively researching, developing, commercialising and repositioning repurposed drugs for the treatment of Alzheimer's, Parkinson's and other neurodegenerative diseases. Additionally, the Company is developing companion diagnostics which are blood-based tests (ALZmetrix TM) that measure the levels of biomarkers associated with Alzheimer's Disease (AD).
For more information, contact info@pharmakure.com; visit:  www.pharmakure.com